Blanco River Design Guidelines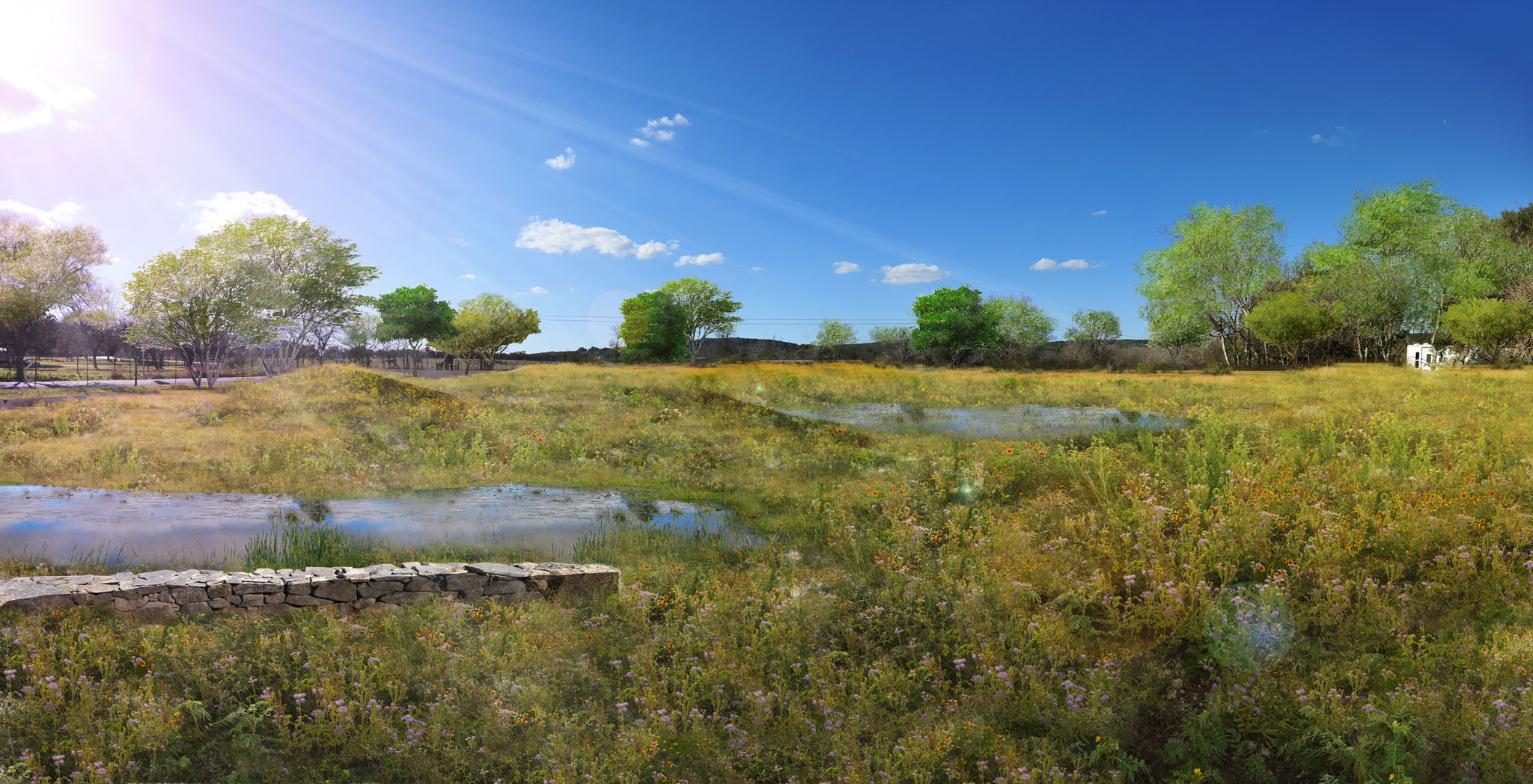 2015 saw two exceptional rainfall events in central Texas and especially within the Blanco River watershed.
That May, extreme rainfall produced 10-13" within a time frame of 12 hours near southern Blanco county. This resulted in record river levels that produced catastrophic flood damage to property and people along the Blanco River. This singular event produced 35 trillon gallons of water, enough to cover the entire state in 8" of water. The case study provides a complete set of design drawings that provide information to landowners who need to more accurately estimate the level of effort required for active restoration of property. The design set includes information on commonly found environments along the Blanco River such as upland, residential, canopy, riparian buffers, and river access points. The design guidelines give landowners options for dealing with rainwater runoff, plantings for areas adjacent to the Blanco, and design suggestions so that landowners may successfully blend "natural" and "formal" areas. This includes soil profiles, plant lists, invasive management techniques, and installation and maintenance guidelines. Designs that employ these strategies will create landscapes that will protect against severe erosion from high velocity flow events, slow storm runoff that contributes to floods, create vital riparian habitat, and ensure river access for landowners in a beautiful setting.