Land Management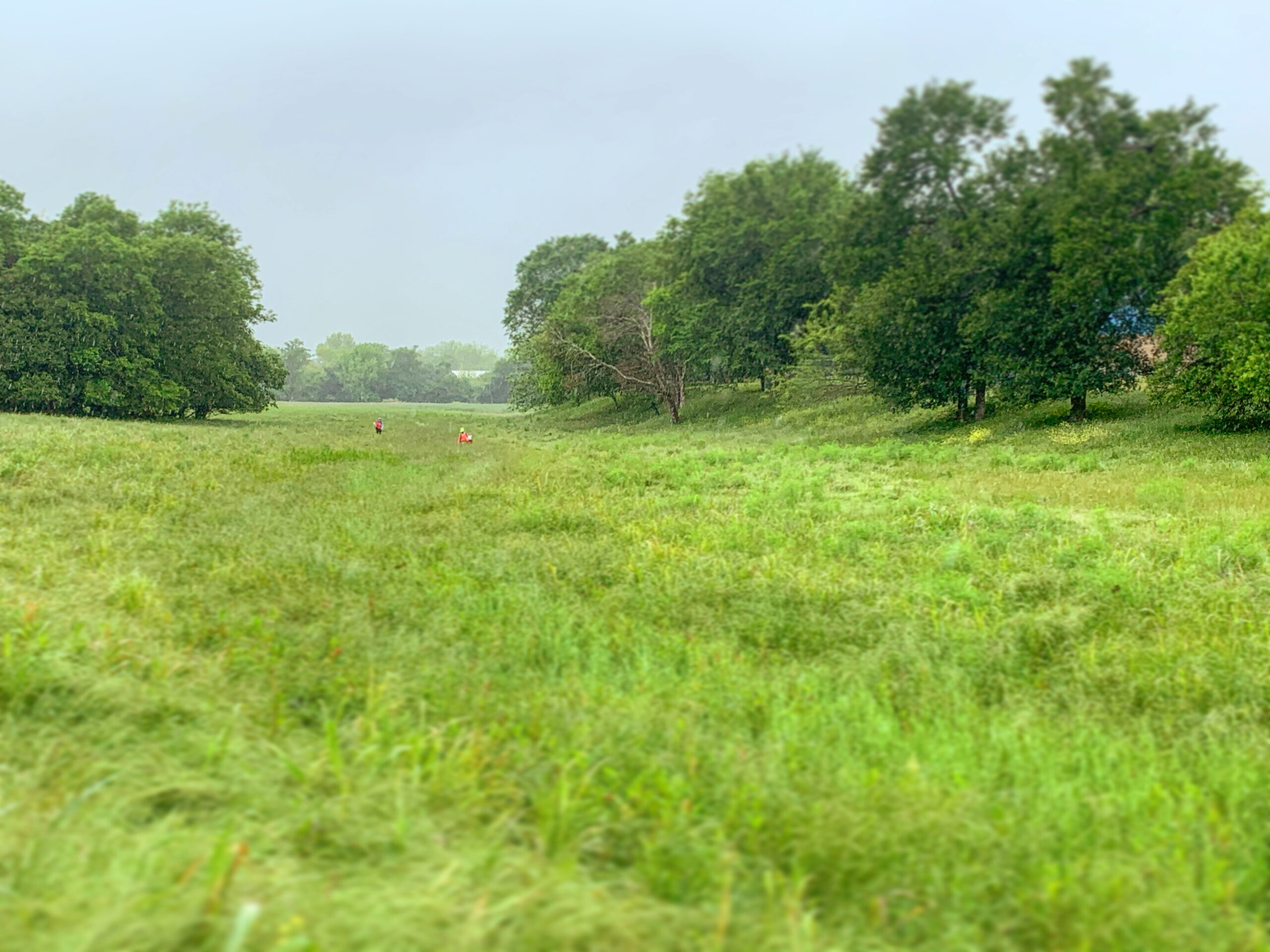 Once we learn to see the landscape, we can best understand how to manage our land.
Our team can help landowners, organization and design teams with science driven management plans to restore healthy, native,  plant communities. We can help you get started on a path to navigating the various tasks necessary to bring back biodiversity and ecological function such as forage production, carbon sequestration, heat island mitigation, improving air and water quality, and creating habitat.
Site Assessments
Blackland Collaborative undertakes site assessments that reveal important contextual information such as current site soils, soil physical and biological condition, historical vegetative climax plant communities, existing dominant vegetative cover, invasive plant populations, and general vegetative cover components associated with the site. This data supplies the team with a foundation from which to approach ecological restorative goals and optimize site ecosystem services. Time on site will be dependent upon site scale and project goals. Our team then takes that data and produces an in-depth report documenting multiple plant community states and the transition efforts required to transition between those states to achieve desired conditions and ecological function. Reports will include a thorough prescription of restoration measures including soil amendment, invasive plant treatment, native species seed selections, seeding rates, live planting species and strategies, establishment irrigation schedules, and maintenance regime. Maintenance can include prescribed burning, grazing, mowing, thatch removal schedule, subsequent seedings, and vegetative monitoring plans.
A lighter version is available for clients who don't need the in-depth data from a typical assessment. Under this package, Blackland Collaborative will visit the project site to assess current conditions (soils, vegetative cover, dominant vegetative community, invasive and native plant populations) over a couple of days, we will then take that data and research background sources to determine historic climax plant communities and provide brief reports documenting findings.
Restoration Manuals
Our team works with organizations and landowners to create manuals and guides regarding large scale land restoration. The guidelines in these manuals provide owners with the information they need to manage their land for ecosystem function by addressing flood mitigation, water and habitat quality, riparian function, historical conditions, advocacy for private property owners, and active methods for preserving and enhancing landscapes that also accommodate human access and enjoyment. A complete set of design drawings provides information landowners need to more accurately estimate the level of effort required for active restoration.