Brackenridge Park Site Assessment and Best Management Practices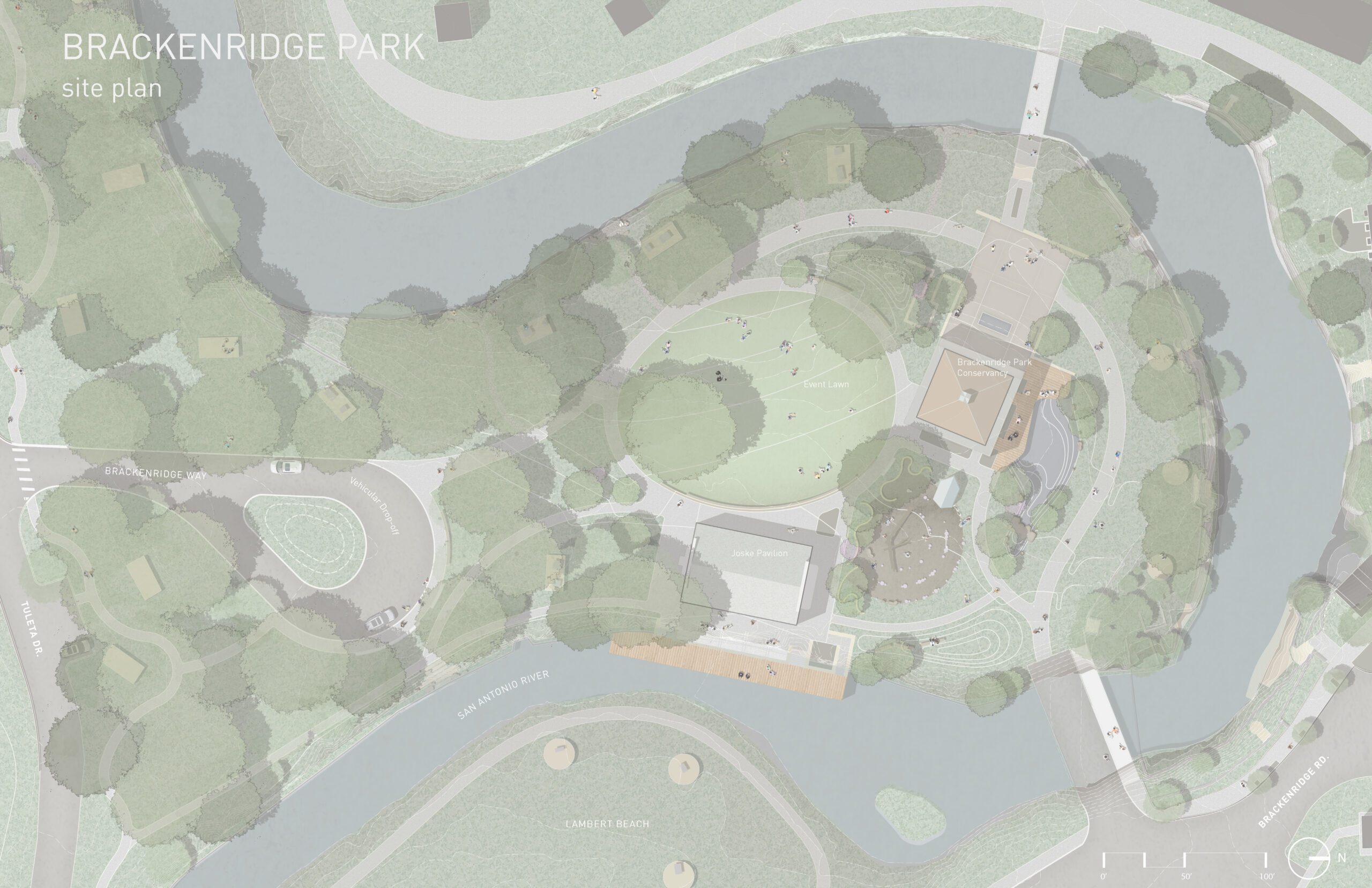 Blackland Collaborative staff conducted an ecological assessment of Brackenridge Park in San Antonio, Texas on July 30th and July 31st 2018. The assessment takes a broader view, providing an overview of existing plant communities, soil surface condition, analysis of site drainage and relationship of the site to the surrounding area.
The assessment examines current conditions and seeks to identify opportunities to improve the overall ecological health of the site, improve the resilience of natural communities and enhance hydrologic function. The assessment brings together multiple aspects of ecology (soils, vegetation, hydrology), with human use and maintenance parameters and suggests a series of interventions, ranging from basic restoration and land management to more intensive actions such as installing filter strips and rain gardens. The intent is not to prescribe specific interventions, but rather to illustrate the possibilities the site holds within existing conditions.