Edgeland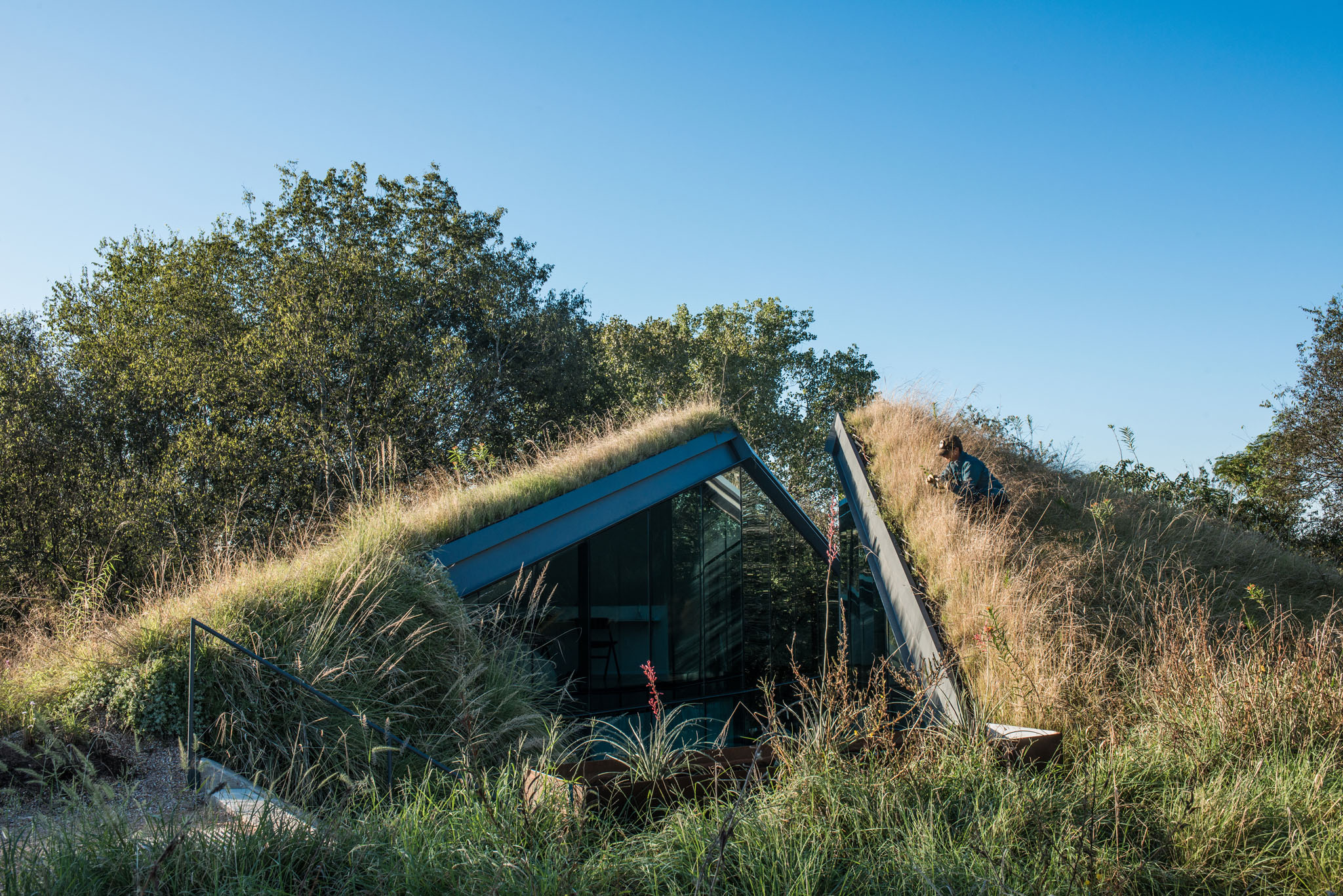 Edgeland House is the result of collaboration between architecture and urban planning firm, Bercy Chen Studio, our staff while part of the Wildflower Center's Ecosystem Design Group.
Based loosely on the design of early Native American pit houses, this private residence along Austin's Colorado River is not only visually stunning but environmentally sound. The site was previously a brownfield with a derelict oil pipeline traversing it. Now — after soil restoration efforts, removal of invasive species and introduction of a native plant palette — it's a thriving urban ecosystem topped with a 2,300-square-foot green roof. Edgeland House has been featured in Dwell and Texas Architect magazines and has won several awards, including Architizer's A+ Jury and Popular Choice Awards, the 2016 Design Award of Excellence from Green Roofs for Healthy Cities and the Texas Society of Architects 2016 Design Award. featured in Phaidon's "Elemental Living: Contemporary Houses in Nature," and Apple TV's HOME series.
2,300 square feet of green roof.
4 acres of restored prairie on surrounding landscape.
100% recycled content in proprietary growing media.
75 species of native grasses and forbs on the roof.