Mission Reach Improvements Project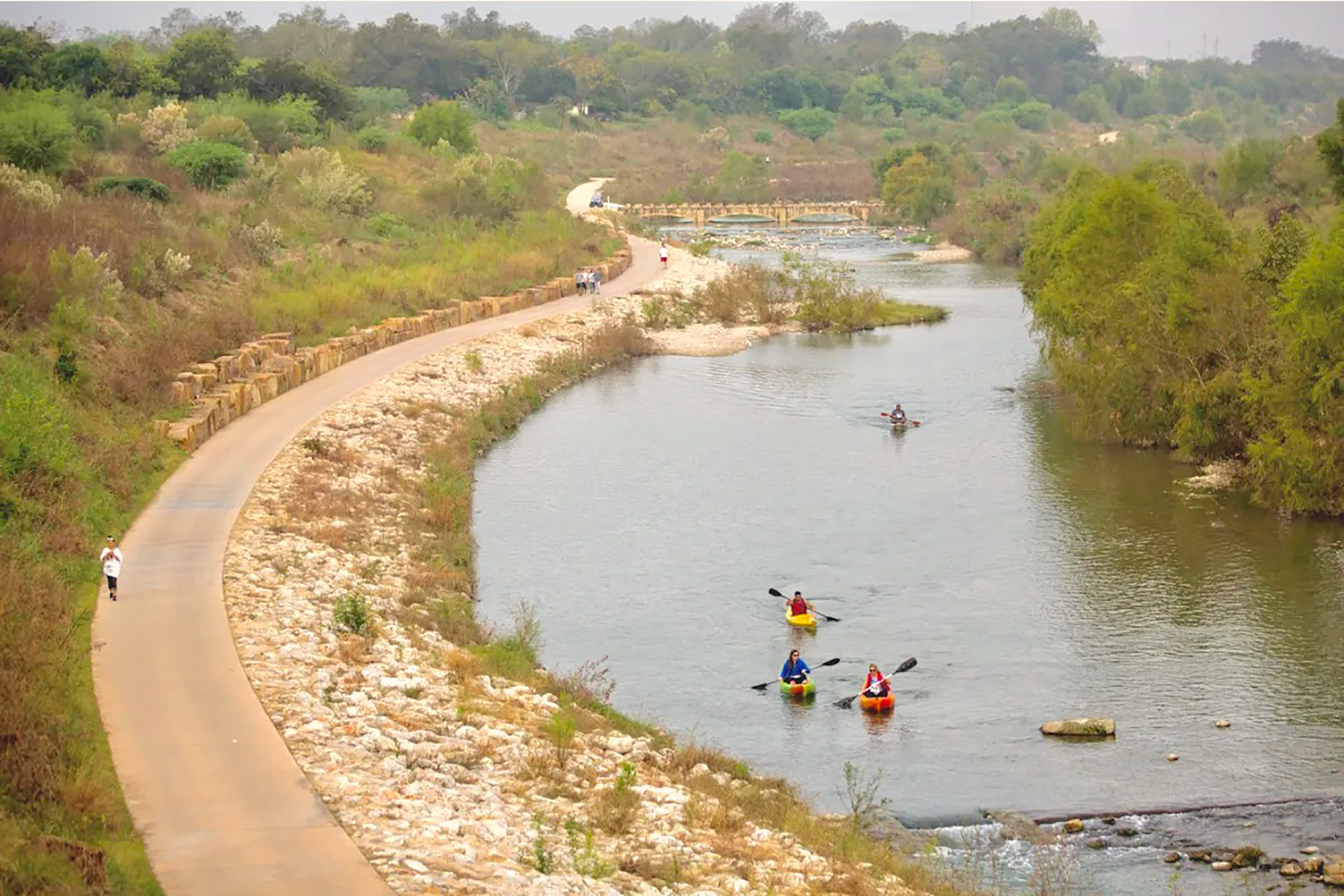 The Mission Reach Improvements Project restored and enhanced the hydrological and ecological function of eight miles of the San Antonio River through a historically underserved community of urban San Antonio.
It provided stability and maintainable flood control while environmentally restoring sections of the river to their natural meanders and adding amenities and recreational opportunities. Mission Reach has helped provide access to a biodiverse green belt for many San Antonio citizens who previously were denied such opportunities because of their race. This project seeks to heal both human and plant communities by providing a biodiverse urban riparian corridor for all. This project won the 2017 Thiess International Riverprize, but perhaps the greatest honor and testament to the success of this restoration project was the observance of a bald eagle and the formerly endangered black capped vireo (Vireo atricapilla) by birders in 2018.