Travis Heights Residence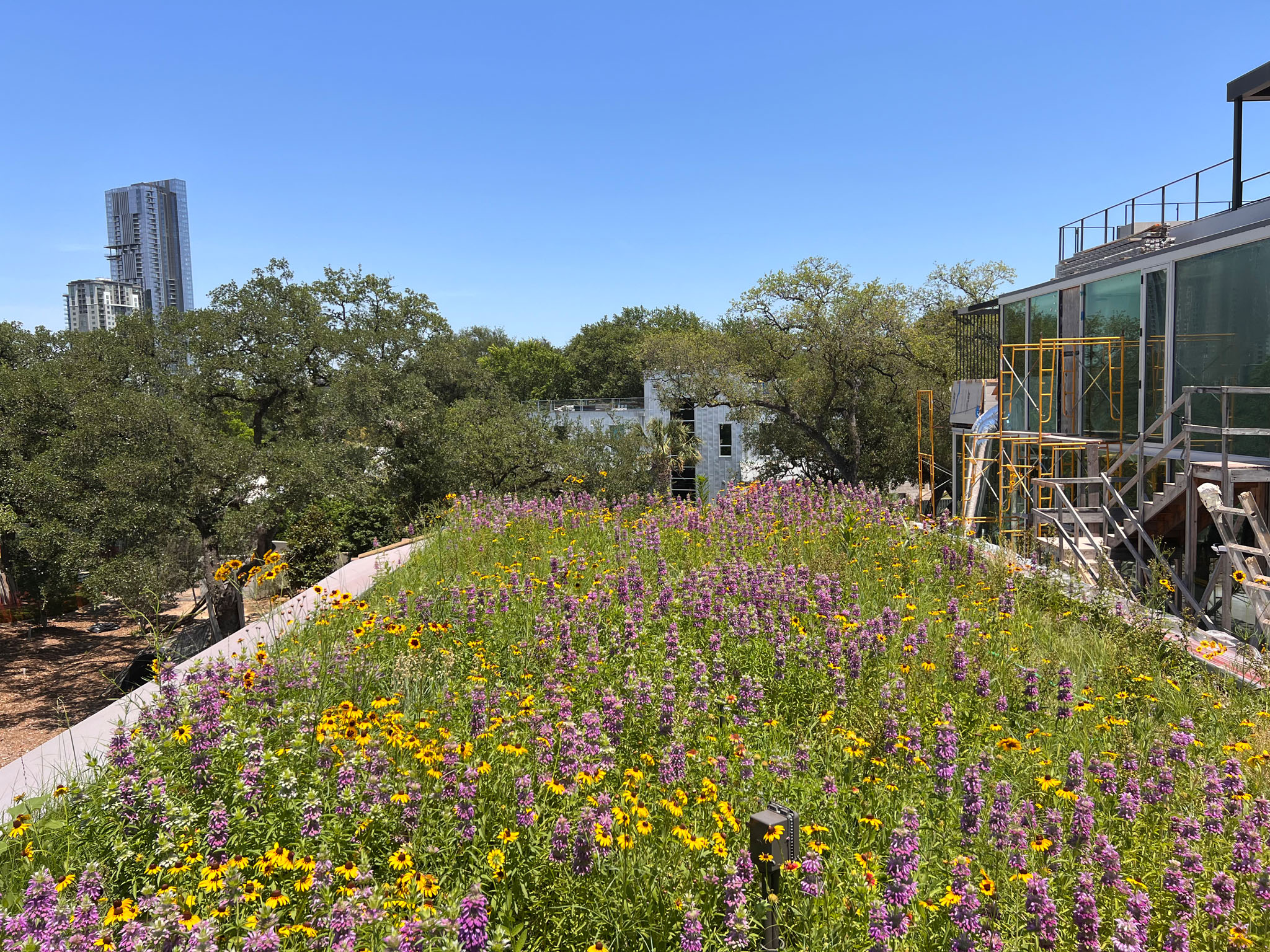 The owner of this renovated historic home engaged with the architects to incorporate a modernist expansion while restoring the initial structure.
Part of the expansion includes a pool in the back, with a pool house that incorporates an 800 square foot green roof. The green roof can be viewed from large windows on the second story of the main structure and serves as an extension of 14,000 square feet of restored prairie in the back of the property. The prairies share grass and wildflower species and provide habitat for pollinators and birds throughout the year. Runoff from the green roof is captured in a cistern below the pool house and is released into the prairie below as a means of recreating conditions that existed pre-impervious cover as opposed to pushing runoff into the street.