University of Texas Child Development Center "Little Longhorn" Pollinator Garden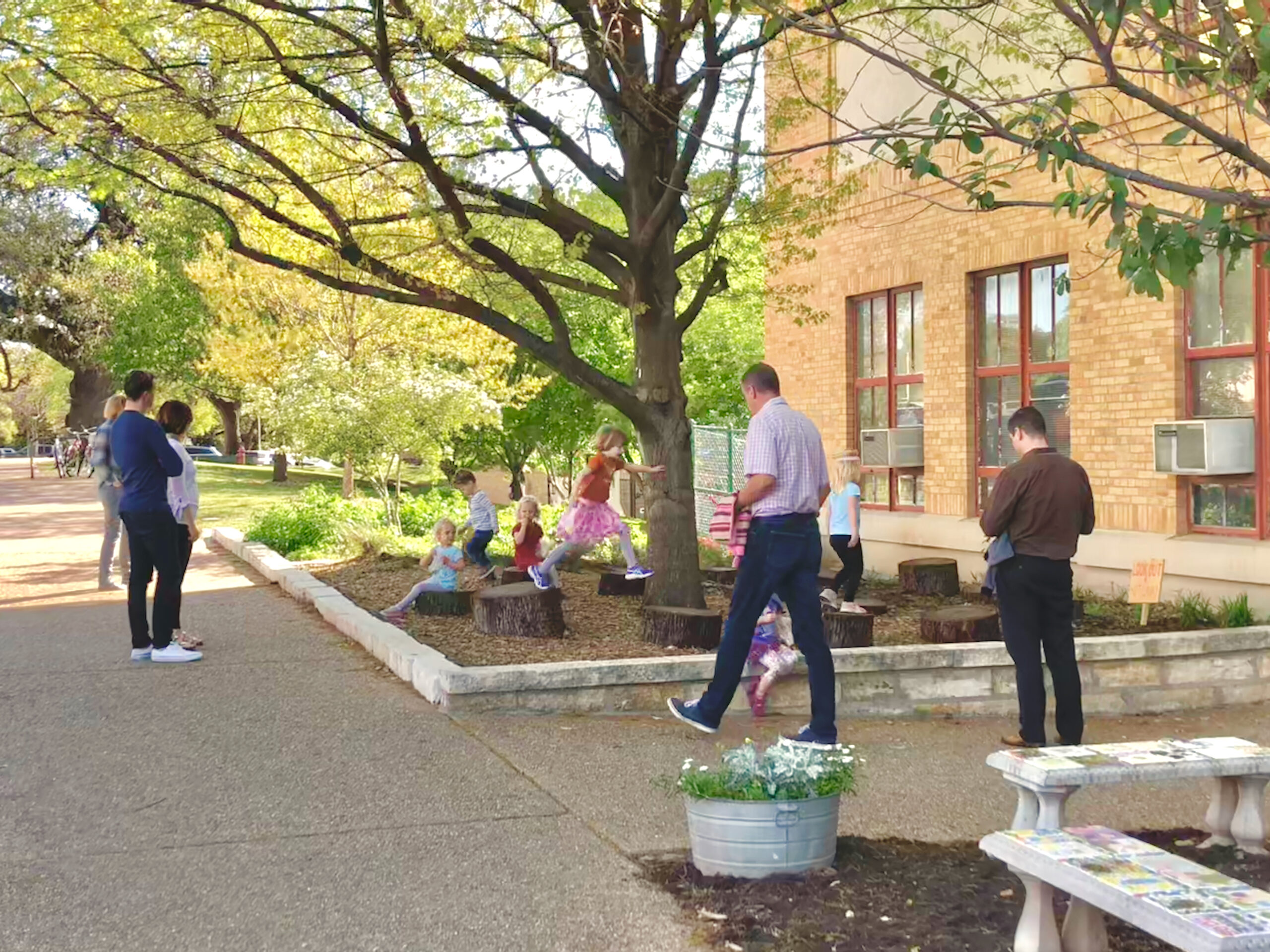 The UTCDC San Jacinto location wanted to install a native wildflower pollinator garden, native tall grasses that children could explore, protect an existing large red oak, and add tree stumps of various sizes to promote gross motor skills (climbing, jumping, etc.).
The UTCDC used donations from the Forty for 40 Campaign and the Fall Giving Tree Project, as well as the profits from the Fall Festival to complete several projects. Parents also volunteered to get their hands dirty with installation to help complete these projects. Children helped seed and plant the pollinator areaand the garden was utilized by the older classes to help children understand plant life cycles, pollinators, and seasonal stages of the plant growth cycle. The area served as a relaxing space that children could explore after school and served as a pilot for the future location on Comal street.