UT Dell Medical School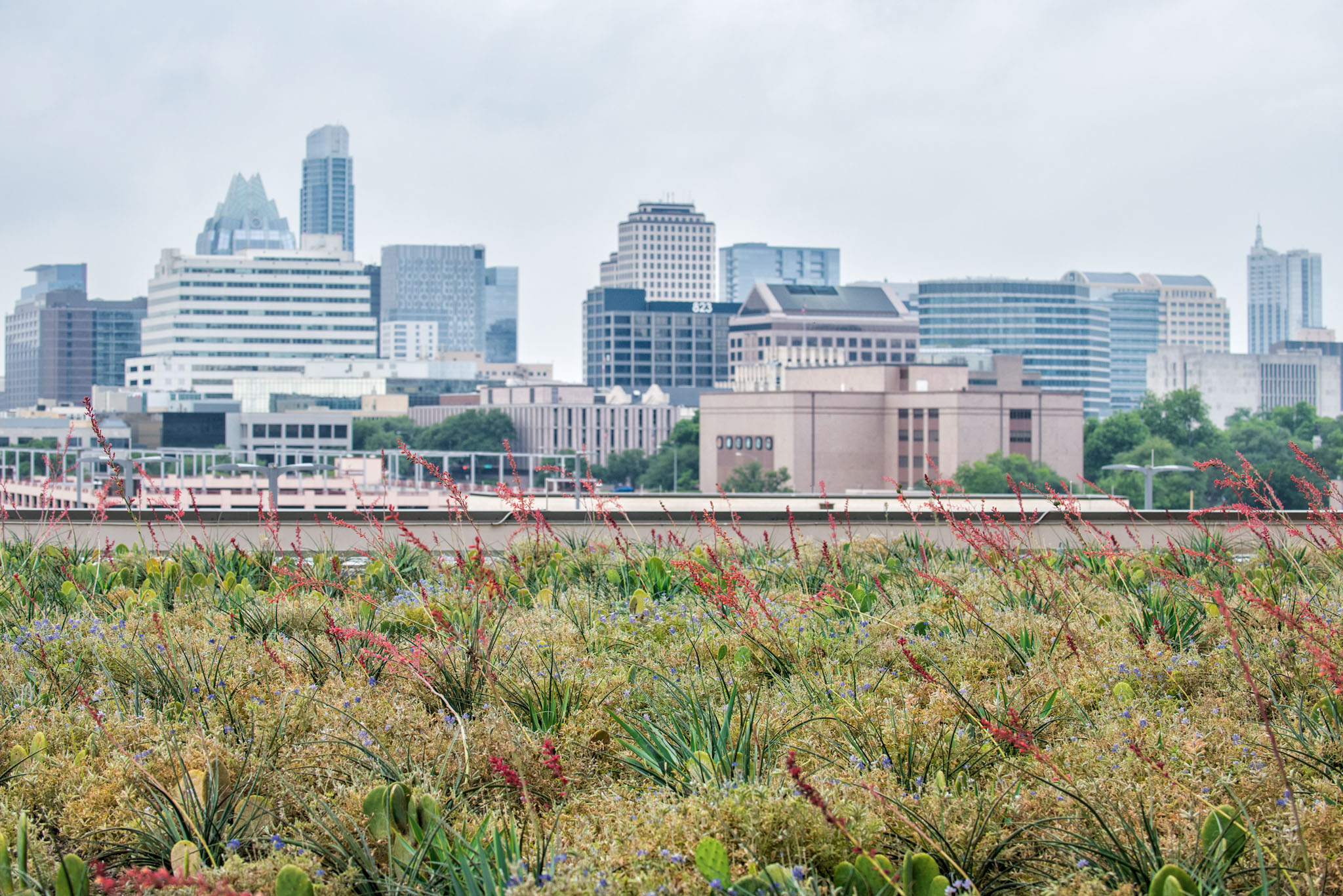 After Dr. Clay Johnston, the inaugural dean of Dell Medical School and UT's first Vice President of Medical Affairs, reviewed the initial design for UT's new medical school he reached out to our staff members while part of the Wildflower Center's Ecosystem Design Group.
Dr. Johnston was familiar with research data that demonstrated patients experience less pain, heal faster, and are discharged from hospitals in shorter times if they can view nature from their rooms. To this end, he asked our team to collaborate with the architects to incorporate a 17,000 square foot green roof. The green roof not only provides benefits to human health and well-being, but also helps insulate the building while simultaneously reducing runoff to Waller Creek below.